Hey,
Every new year's eve, I decide to read up on a certain number of books- and fail miserably. Last year, having set a target of 52 books, I managed to read some 30 at best.
To make this year's reading more diverse, I plan to take up on of the reading challenges which various book blogs come up with.
What is a reading challenge?
Reading challenges provide genres, names of authors, time-set etc. of books one could base their reading around. They range from a simple 'read a crime thriller' to 'read a book whose title is a full sentence'. Some of them provide you with a list which one can follow. I personally prefer the former ones, as you have the autonomy to choose for yourself.
The 2018 Christian Reading Challenge has a four level  reading plan one can choose from. These are a book a month, a book every two weeks, a book a week and two books a week. Below is the reading challenge.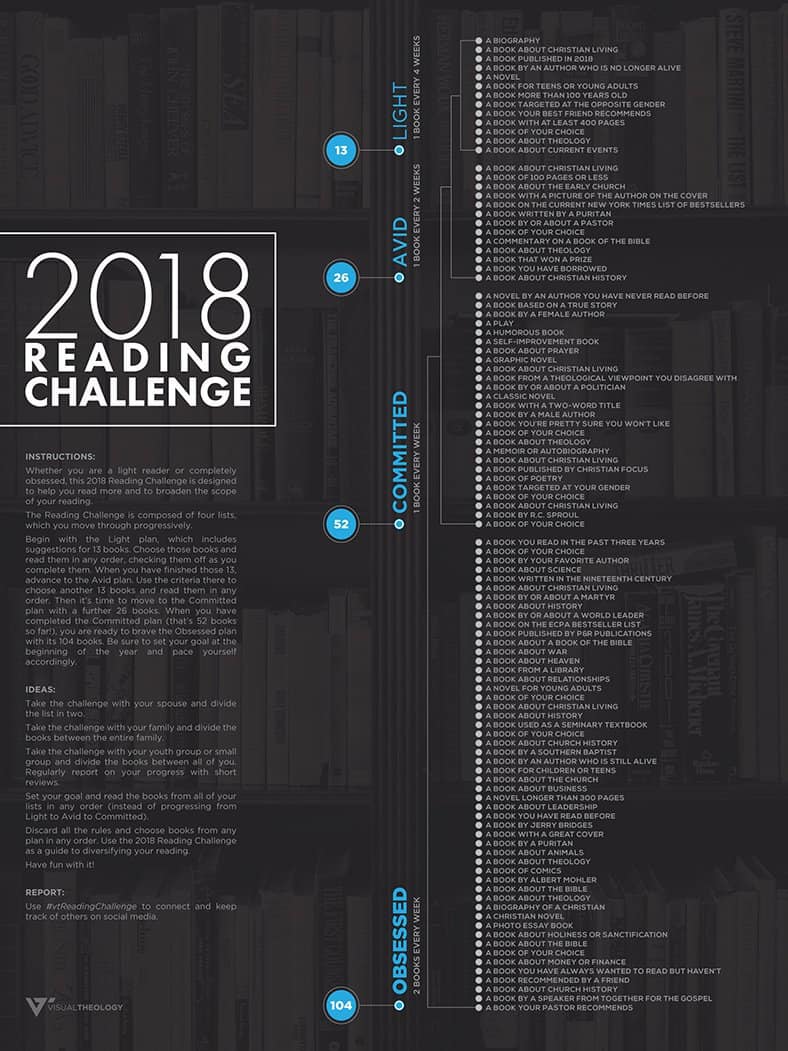 My Goal: I'm taking up the 'Obsessed Reader' challenge and will read around a hundred books this year. I'll be recording my progress on the blog, possibly with short reviews of the books.
Happy Reading!
Here are the links of a few reading challenge for you to pick from: